Charting
---
iDealing.com is proud to present our new interactive online chart application, which allows you to view historic daily charts as well as live, streaming intraday charts.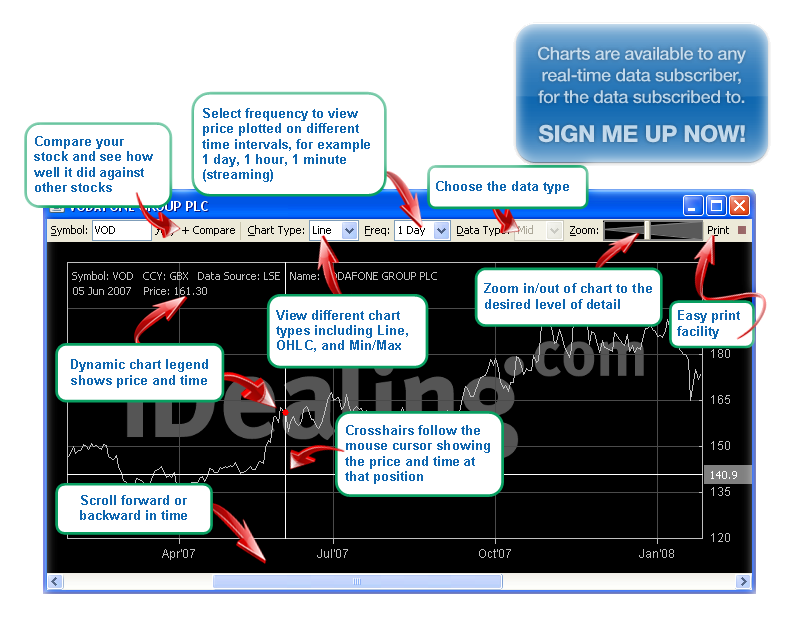 Comparisons Charts

Compare two or more securities. The price plot is automatically re-based as you zoom, scroll or resize the chart. The legend displays % performance as well as the price.
Function Charts

Enter your own function to view as chart.
Great for:

Technical indicators
Back testing trading strategies
Observing short-term arbitrage opportunities
Min/Max Charts

Great for illustrating the historical behaviour of the bid/offer spread.
Find out more about our charts!